Cavendish Morton obituary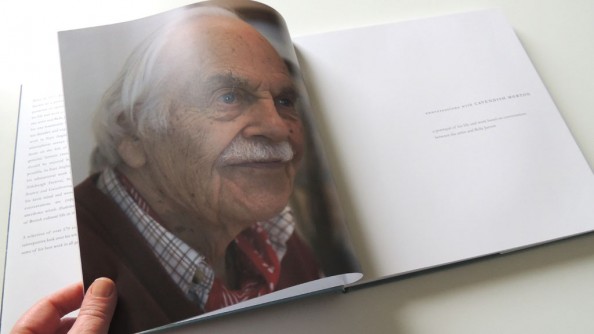 OBITUARY by bella janson
Cavendish Morton RI, ROI, artist
Cavendish Morton, who has died aged 103, was a British artist, designer, teacher and philanthropist
The roots of Morton's belief that art is all around us were laid early and his work reflected a passion for the natural world and the mechanical progresses of the twentieth century. Over the decades Morton found many subjects to excite him visually, from the heroism of early aviation to the steel foundries of Glasgow, and from the decorative possibilities of seed heads to the atmospheric mood changes of the Solent. The culmination of his work came with his depiction of the building and rebuilding of the iconic Snape Maltings Concert Hall in Suffolk, following a devastating fire on the opening night of the Aldeburgh Festival in 1969. This series of paintings epitomises his consummate draughtsmanship and appreciation of engineering coupled with a fascination with surface texture, colour and light. They also reflect his character, showing his strong work ethic, his curiosity for everything around him and an irrepressible sense of joy in finding new ways to get the paint effects he felt a subject deserved. A man of wit and sharp recall, he cut a dashing figure with his tidy moustache and spotted neckerchief right up until the end of his life.
Born in 1911 Morton spent a nomadic childhood with his parents and his twin brother Concord. His father, also Cavendish Morton, was an actor, art director and photographer while his mother was a successful novelist, who wrote under the pen name of Concordia Merrell. Originally from the outskirts of London they spent long periods exploring the South coast before settling in Bembridge, on the Isle of Wight. The boys were home educated and strongly encouraged to be curious of the environment around them and to be creative in how they interpreted it. In 1926, during a long stay in St Ives, their father fixed them up to help build a 42-foot fishing boat on the harbour shore. The boys thrived under this alternative style of an educational curriculum and his time in St Ives left fifteen-year-old Morton with an innate understanding of perspective, construction and how to shape a boat. He soon translated this knowledge into his art.
In their late teens he and Concord were given the freedom of Portsmouth Naval Dockyard and the Camper & Nicholson shipyard in Gosport as places to paint. His 1930 painting The Shipyard, showing Shamrock V the J Class yacht commissioned by Sir Thomas Lipton for his fifth America's Cup Challenge under construction, gained him, aged 18, his first of many entries into the Royal Academy Summer Exhibition.
At that time the Solent was a hub for seaplane construction and high-speed flight trial and this drew the fascination of the brothers and they quickly formed friendships with many of the test pilots. The sketches Morton made of the Supermarine S.6B challenger for the 1931 Schneider Trophy were well received and he and his brother soon found themselves drawn into a career producing artwork for Saunders-Roe,
Supermarine Aviation and Airspeed. In 1938 Beardmore, the Scottish steelworks company, commissioned him to paint a series of paintings of their foundries for their pavilion at the British Empire Exhibition at Bellahouston Park in Glasgow. On the outbreak of war he and his brother were seconded into Saunders-Roe and the production of aircraft for the duration of the conflict.
After the war Morton returned to a career in art and he soon became prominent as a landscape and seascape artist. He continued to explore how man harnesses the forces of the natural world and in 1948, on moving to Suffolk, he was quick to start a series of paintings depicting the windmills of East Anglia, which were fast disappearing from the landscape. He and his Dormobile became a regular sight around the countryside.
Sphere magazine contracted him to supply technical drawings of various manufacturing industries, from ship-building to aircraft production. An article, Cars of the Future, even led him into a collaboration with John Tojeiro to design the chassis of the 1956 Tojeiro-Jaguar racing car.
In an era when there was little opportunity to appreciate modern art outside London, he held a passionate belief that such art should be enjoyed by as wide an audience as possible. Working alongside other East Anglian artists – who soon became friends – like Jeffery Camp, David Carr, Mary Newcomb and Mary Potter, he became a stalwart member of the Norwich Twenty Group and the Norfolk Contemporary Art Society whose shared aim was to make contemporary art accessible. In 1963 he took up the chairmanship of the Gainsborough's House Society in Sudbury, where he helped shape the way for its future as an independent museum and art gallery. Morton was one of a band of post-war crusaders who changed the face of the art scene in East Anglia.
He enjoyed teaching and worked for many years with Suffolk County Council at Belstead House in Ipswich, where he gave evening classes and summer schools in painting. He was a popular teacher at Hethersett School and he even had a short career as a presenter on a television arts programme, Anglia TV's Afternoon Club for children.
One of his most creative periods was triggered when he bought a holiday cottage in Aldeburgh, a town bounded by the River Alde and the North Sea and home to the annual Aldeburgh Festival of Music and Arts. Music was always an influence in his life yet here he felt it even affected his painting. He was mesmerised by the moods of the sea, the light and the shapes he saw on the beach, from boats and winches, to nets and crab pots.
He liked to experiment with his painting technique and explored different mediums over the years including oil, enamel and a combination of watercolour and gloy paste. He developed this last technique in what he called his decorative paintings
phase, when he became fascinated in the detail of seed heads, especially those of teazles and agapanthus.
This style of working in mixed media suited his next big project. It had become obvious that the Aldeburgh Festival needed a dedicated concert hall and in 1965 work started on converting the malting buildings at Snape. As a member of the festival committee, alongside Benjamin Britten and Peter Pears, Morton had access to the site and he took an inspirational step when he decided to document the construction work. Snape Maltings opened in 1967 but cruelly was burnt to the ground two years later. Morton set to work again and documented its rise from the ashes in a new series of work.
In 1977 he returned to Bembridge, on the Isle of Wight, where he still had strong family ties. Though he and his wife were hampered with ill health Morton did not slow down as an artist and over the next twenty-five years he became known to a new generation of islanders for his paintings of the Solent and the yachts racing along it. Working with a restrained palette he could capture the different moods and states of the foreshore, sea, sky and sails in an alchemy of light and colour. He saw as much beauty in a grey day as in any other sort of weather conditions. His final entry in the Royal Academy Summer Show, Victorian Shelter, Ryde Pier, was painted on one such day and its subject matter proved his lifelong fascination for engineering never waned.
A degenerative eye disease forced Morton to lay down his brushes for the last time in 2003 aged 92. His final years have been marked by music and reflection, with a number of retrospective exhibitions of his work. In 2009 Gainsborough's House marked his approaching centenary with the exhibition A Life in Art and in 2012 an illustrated book on his life, Conversations with Cavendish Morton, was published. Much to his pleasure, thirty of his Snape Maltings paintings returned to the concert hall as part of the Benjamin Britten's centenary celebrations of 2013.
Cavendish Morton married Rosemary Britten, a talented musician, in 1946. She died in 2000 and he is survived by their three children, Katherine, Sarah and James.
Cavendish Morton, born February 17 1911, died January 30 2015