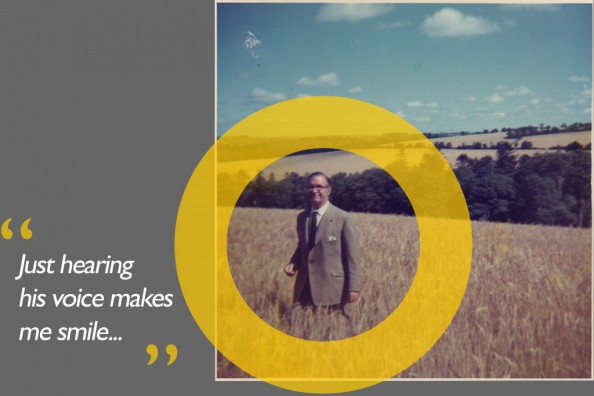 A voice is very evocative and this option allows you to capture the voice of a loved one telling stories – whether it's about one occasion, your family history, a career, a passion for gardening, family life, anecdotes etc.
Interviews are carried out in a sensitive and professional manner whether over the phone or face-to-face. The questions I ask are developed from the stories and information provided by you. On completing these conversational recordings they are professionally edited into appropriate chapters and supplied as a master file for you to share.
Additional elements to consider are the inclusion of a script and professional voice-over.